Jersey Glam
Plus Dress Maxi Gown Mermaid Hourglass Tank Sleeveless 1X 2X 3X Cocktail Women
Plus Dress Maxi Gown Mermaid Hourglass Tank Sleeveless 1X 2X 3X Cocktail Women
STYLISH * SEXY * FASHIONABLE
You'll LOVE this dress! Featuring a maxi dress full length dress with a beautiful flared out mermaid hourglass style cut. Full long length. Scoop neckline. Sleeveless. Stretchy slinky material. A great staple dress for all your cocktail parties and fun nights out! Be sure to please in this stunner! 
 Here are the approx. body measurements that are supposed to fit into each size:
1X (XL):
Bust: 34"-40"
Waist: 32"-38"
Hips: up to 42"
2X:
Bust: 38"-46"
Waist: 32"-42"
Hips: up to 44"
3X:
Bust: 40"-48"
Waist: 40"-44"
Hips: up to 46"
Made of: 94% Polyester & 6% Spandex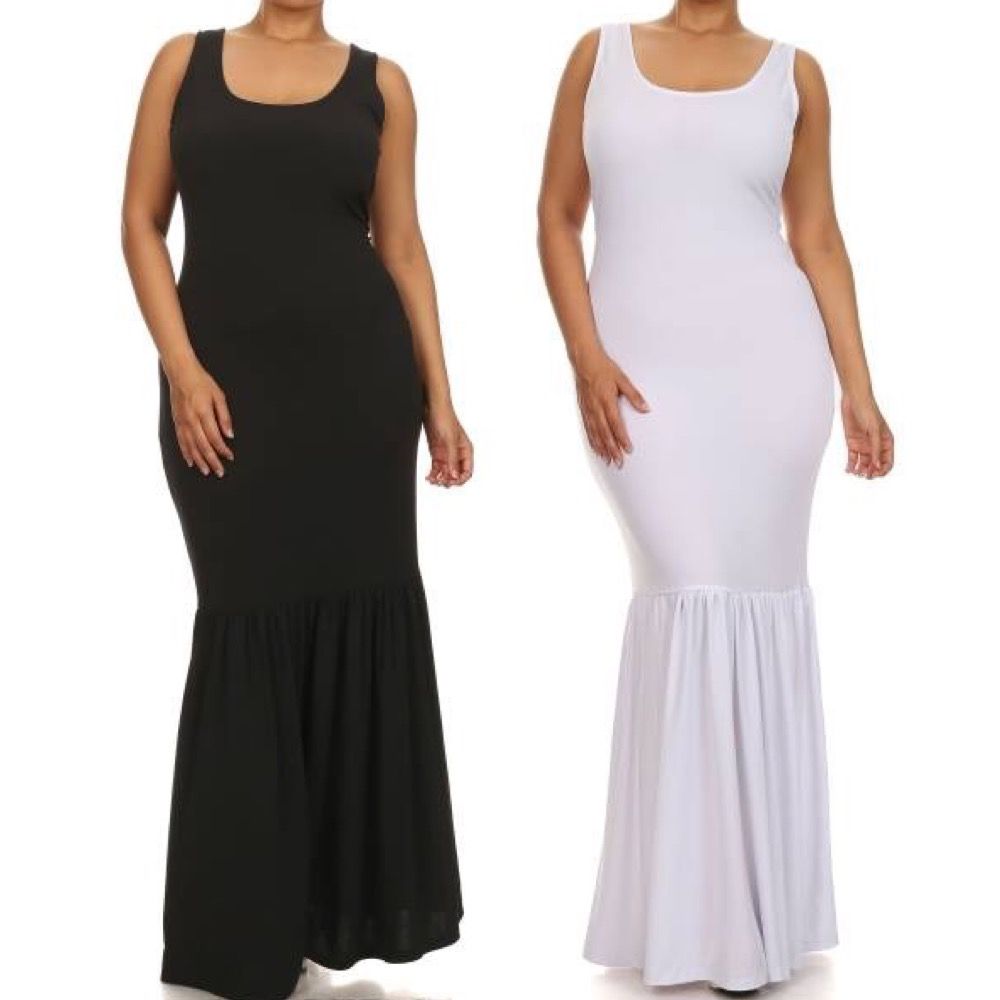 International customers welcome!
Returns: We do accept returns and exchanges - we have a 30 day return policy.  The item must arrive in its original, unworn condition and free of any odor. 
 If there is a problem with your purchase at all PLEASE notify us BEFORE leaving feedback. We like to have HAPPY CUSTOMERS!
---
More from this collection